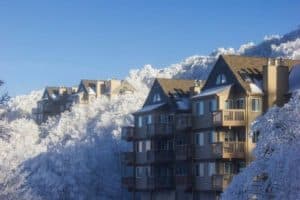 The High Country is a very popular destination for those seeking a mountain getaway. When you visit Sugar Mountain NC, you will have the perfect combination of seclusion and small-town amenities. No matter the season, you will find that relaxation and adventure await your visit to Sugar Mountain. Book your stay with Sugar Ski & Country Club – featuring the best condos Sugar Mountain NC has to offer!
Family Fun is Aplenty in the High Country
One of the reasons that the High Country is a popular vacation destination is that it features adventure and entertainment for any age group or family arrangement. Whether you are retired lovebirds or a young family, there will be plenty for you to do during your time in the mountains. We recommend the following attraction that is nearby to the Sugar Ski & Country Clubs – featuring great deals on condos Sugar Mountain NC has available.
One of the most popular activities for those staying in condos Sugar Mountain NC features is to visit Grandfather Mountain. This nonprofit attraction features beautiful nature that is actively preserved through modest admission fees. If you are not afraid of heights, you will enjoy the famous Mile High Swinging Bridge. The nature reserve is a hit with families and for anyone who prefers to stay on flatter land. There is an environmental habitat for black bears, river otters, cougars, bald eagles, and elk.
Book Your Stay at the Best Condos Sugar Mountain NC Has to Offer
Everything you want in a mountain getaway can be found at Sugar Ski & Country Club. View your rental options for the best condos Sugar Mountain NC has to offer. You are sure to enjoy your stay in the High Country when you book with us!