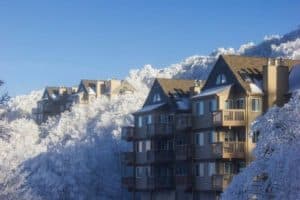 People flock to the High Country for a wholesome vacation during every season. In the winter, we are the go-to destination in North Carolina for ski and snowboard vacations. The spring and summer boast cooler temperatures and lower levels of humidity that places off the mountain.  In the fall, we are known for the beautiful changing leaves. Book your stay with Sugar Ski & Country Club to partake in fun adventures – mountain biking and visit the brand new Sugar Mountain coaster! Call us today at 1-800-634-1320 or use our online contact form.
The Go-To Destination for Mountain Adventures
The appeal of the High Country to folks is the access to pristine nature and activities that immerse you in the wild beauty of the mountains. Sugar Ski & Country Club is close to many mountain activities. Sugar Mountain boasts miles of hiking and biking trails. You will also have access to the tennis and basketball courts on our property.
Sugar Mountain also features a golf course, which is purely delightful in the spring and summer. Sugar Ski & Country Club is also a short drive away from Grandfather Mountain, which features nature and wild animal rescue habitats. If you are not afraid of heights, you are encouraged to visit the renowned Mile High Swinging Bridge.
Visit the New Sugar Mountain Coaster – and stay with us!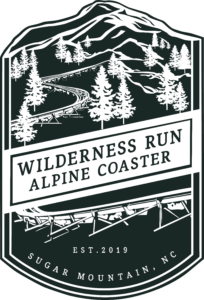 If you are planning a trip to the high country to visit North Carolina's premier Wilderness Run Alpine Coaster, stay at Sugar Ski & Country Club! We feature rooms ranging from efficiency-style that is perfect for a couple, up to 2BR/2BA which can sleep six. View our available rooms and choose the perfect one for your mountain getaway.
Whether you are visiting the High Country for a winter getaway or want to ride the Sugar Mountain coaster, we invite you to stay at Sugar Ski & Country Club!